Oct 20-Fall Fest 10:00 a.m. Parade line up at school 11:00 a.m. Parade begins 2:00 p.m. Coronation in the lot across from Bank of Iberia

Reminder that we dismiss today at 1 p.m. for Parent/Teacher conferences and no school on Friday, October 19.

Come visit us in the Enchanted Forest Book Fair, Thursday Oct 18th from 8 AM - 8 PM.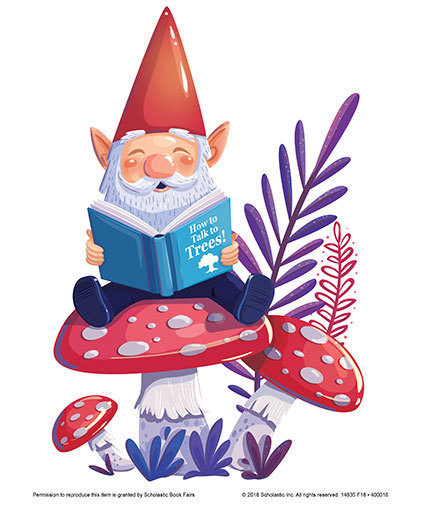 Oct 18th, 10% of your purchase at Town & Country Iberia, will go towards the Iberia R-V Technology Department. Present Flyer to donate. Flyers should have came home with students.

Our elementary fundraiser has begun! We are selling the K8 cards starting today with the first delivery being Monday. Students who bring in the sales for 4 or more cards get the kick-off prize also. Thank you for your support!
Street Closure for Parade Line-up...Beginning at 9:00 a.m. on Oct 20 the Hwy 17 entrance to the Iberia School will be closed. People hauling horses and headed to the ball field to park are asked to use the entrance nearest the ball field off of Hwy 42. All other people planning to line up for the parade or drop people off are asked to use the elementary entrance off of Hwy 42.

Thursday Meal Changes: Breakfast will be cereal and pop tart. No ala cart for lunch. Lunch will be chicken nuggets or Uncrustable.

Our Enchanted Forest book fair continues this week. Oct 15 - 18th. Come in and enjoy our newly remodeled/enchanted library.

Know an Iberia teacher who is doing a great job? Nominate him/her for an Excellent Teacher Award by using this link! goo.gl/zk94YX
Fall Fest Coronation will be on October 20th at 2:00 in the lot across from the Bank of Iberia.

Thank you Iberia Rural Firefighters for educating us on fire safety.


From Justin Rowden, Transportation Director - West Main St. is still closed and is expected to reopen by noon tomorrow. Because of this the school bus will not be picking up students on West Main and Walnut St. tomorrow morning (10-11-18). The bus will run as usual for the pm.

Bus I is running late this morning as he is having to go around a tree in the road. Thank you for your patience.

School picture retakes are Thursday, October 11.
Congratulations to the Iberia Ranger Baseball Team. After six full innings of play Iberia defeated Dixon, 6-4, as the game was called due to heavy rain. Iberia is back to back Frisco League Tournament Champs.
Softball game with Laquey will be played in Iberia tonight at 5:00. Senior night activities will be between games.

Teachers collaborating about teaching reading. Teachers are life-long learners.

Thank you Officer Wheeler for talking to us about the effects of drugs on kids.

No school for students on Monday, October 8. Teachers will be involved in professional development.