Iberia R-V October Breakfast and Lunch Menus You can also find Menus in our App!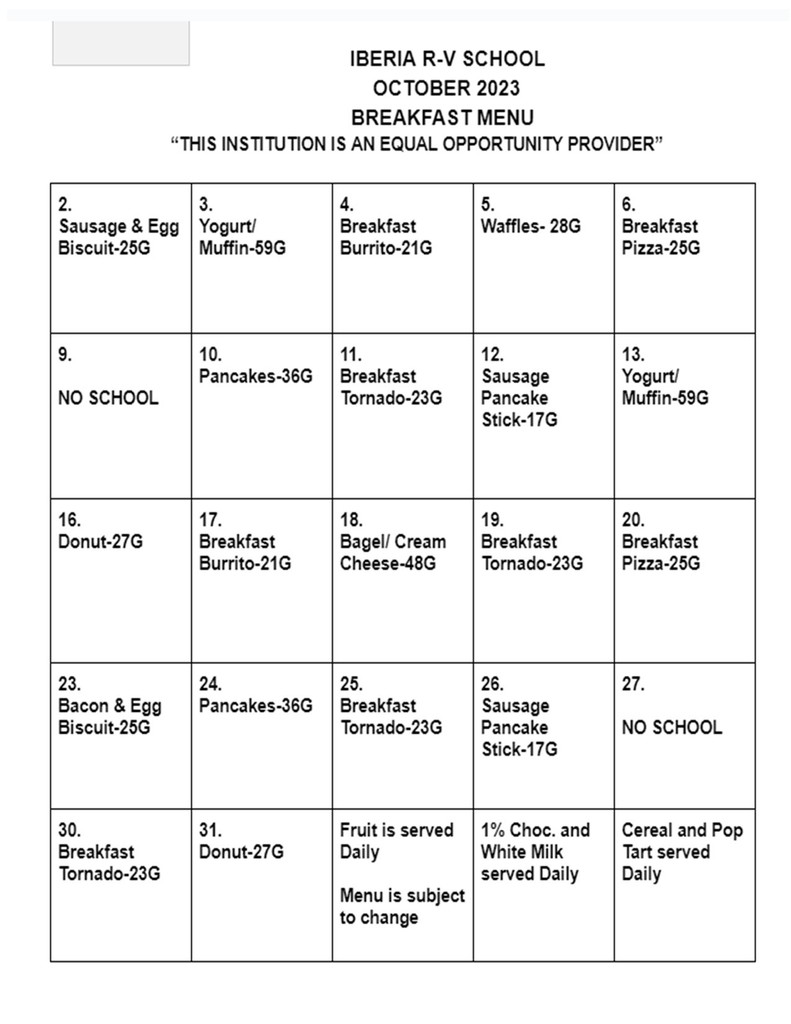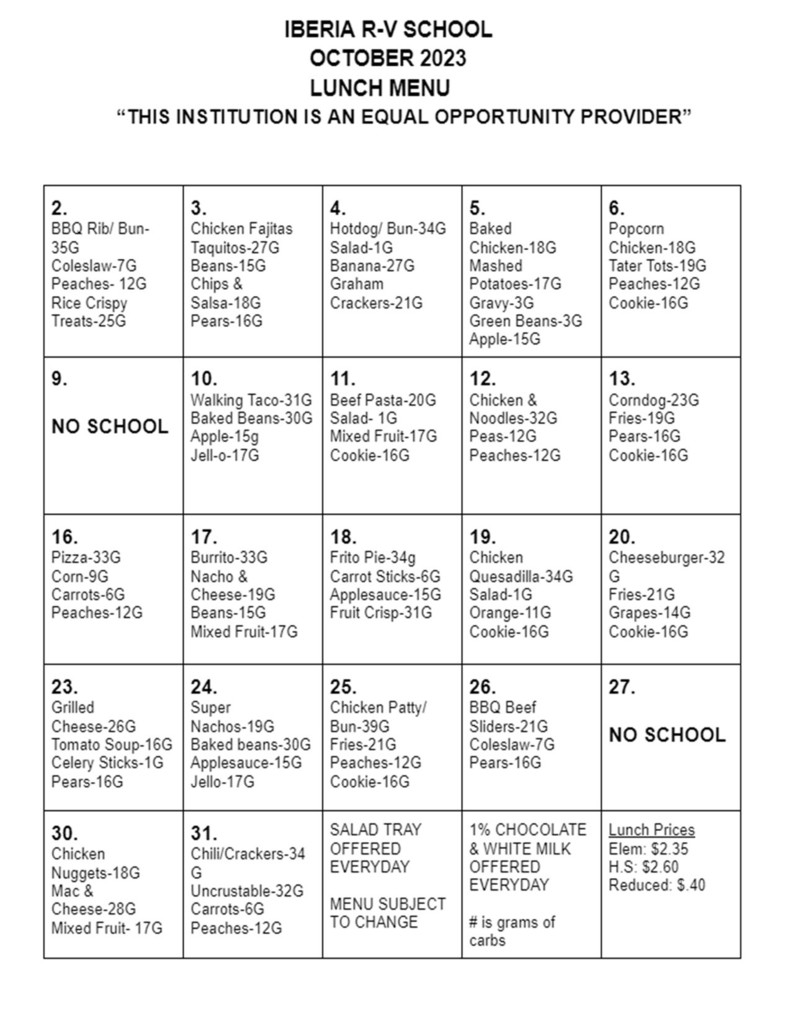 Iberia R-V Fall Fest Candidates 2023-24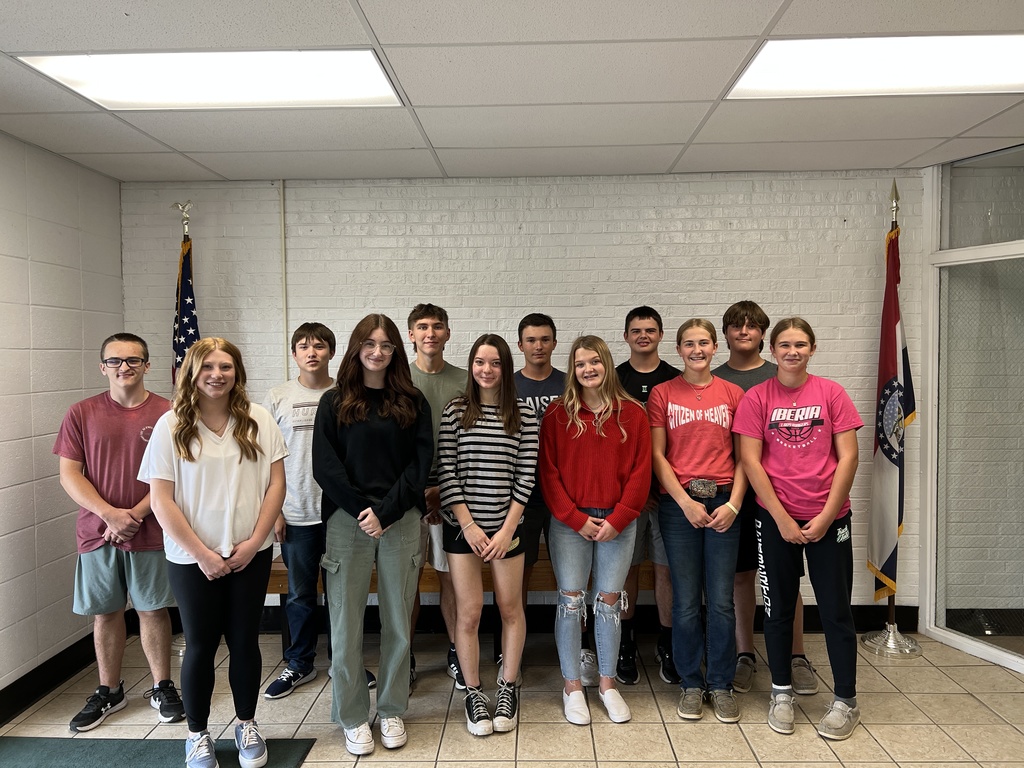 If you haven't ordered your K8 card from a Ranger, get it soon!! Sales are going on now through October 11. Rangers earn prizes through their sales. Proceeds go towards our Ranger PBS program.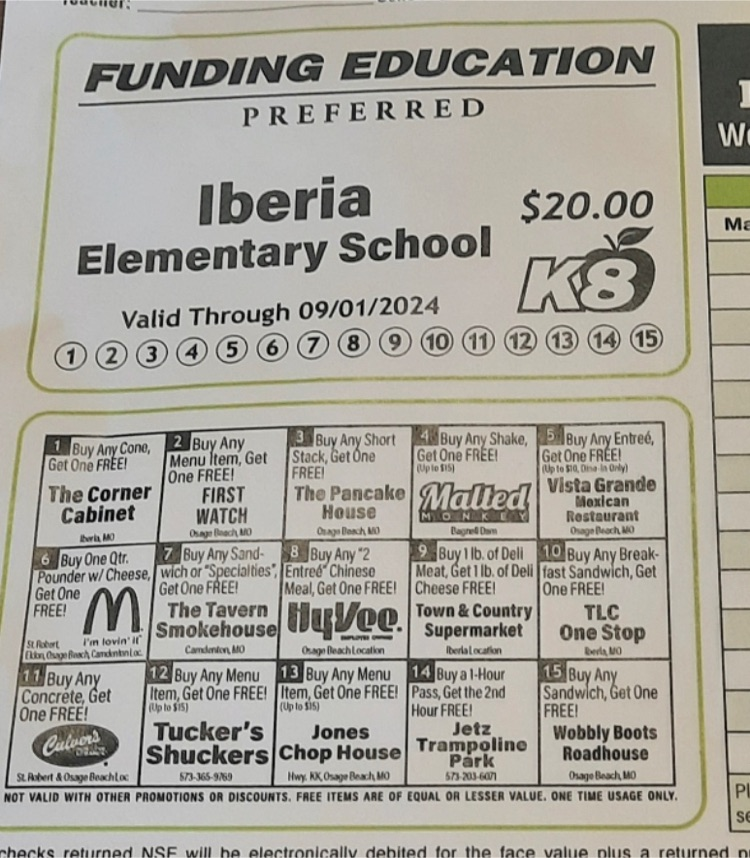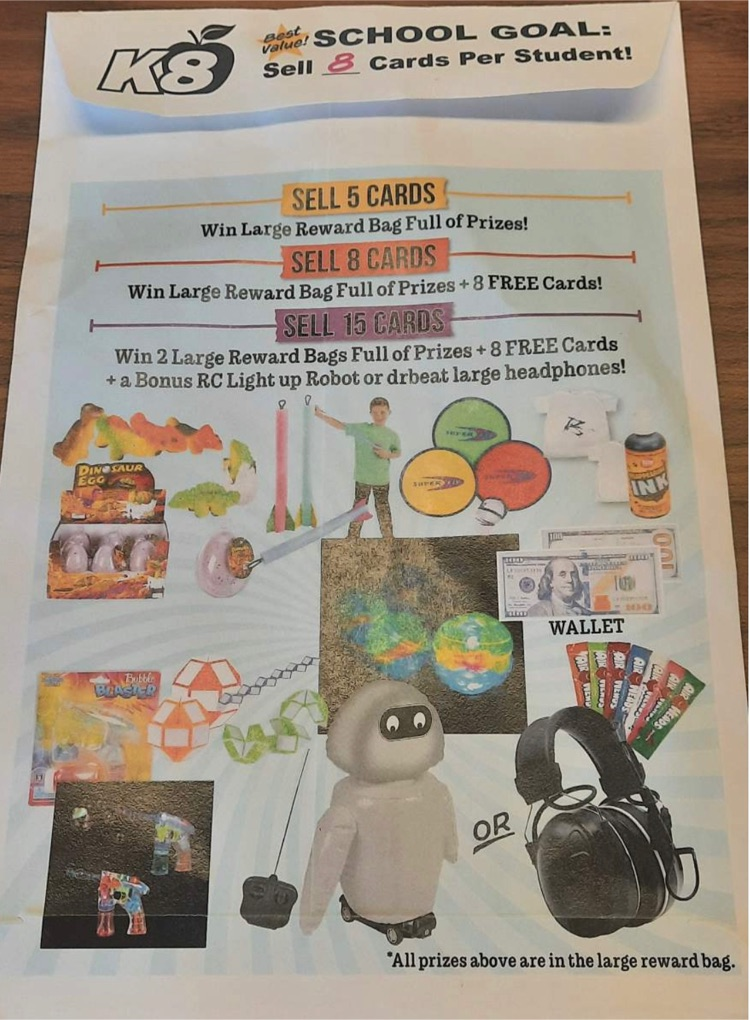 Please look in your students' backpack for an envelope that explains all of the details on K8 cards. Please look at it carefully as many of you, your friends and family members will pay for the card by using it only ONCE! Don't forget that once you sell 8 cards, you'll receive an additional 8 free cards and when you get to 15 cards sold, the students are called "super sellers" and will receive two large prize bags, there 15 cards there eight free cards, as well as a very nice bonus gift, which you will see in the video that you watch. Good luck, and hopefully we will raise your school more than we have ever raised in the past

JOIN PARENTS AS TEACHERS FOR A FUN GROUP MEETING AT THE IBERIA FIRE HOUSE! WHEN: SATURDAY OCT 7TH- 9-10 AM WHERE: 200 FIREHOUSE LANE IN IBERIA

Lady Softball Rangers dominated the Lady Wolves! Winning is tradition! Proud to be a Ranger!

Rangers baseball team take down the Conway Bears. Way to go Rangers!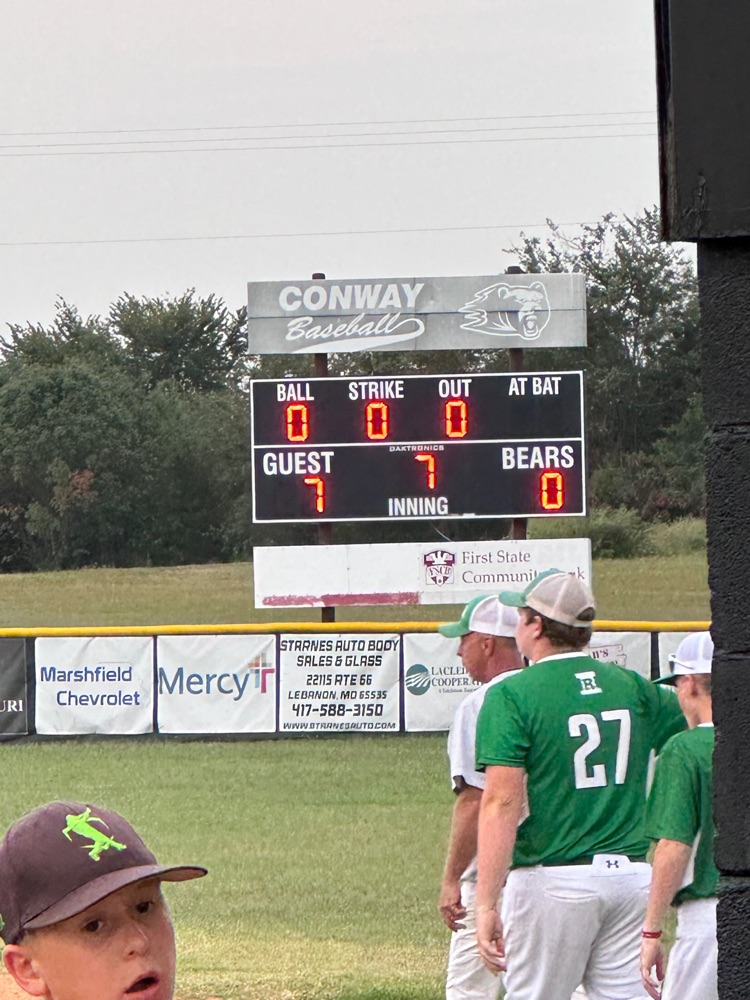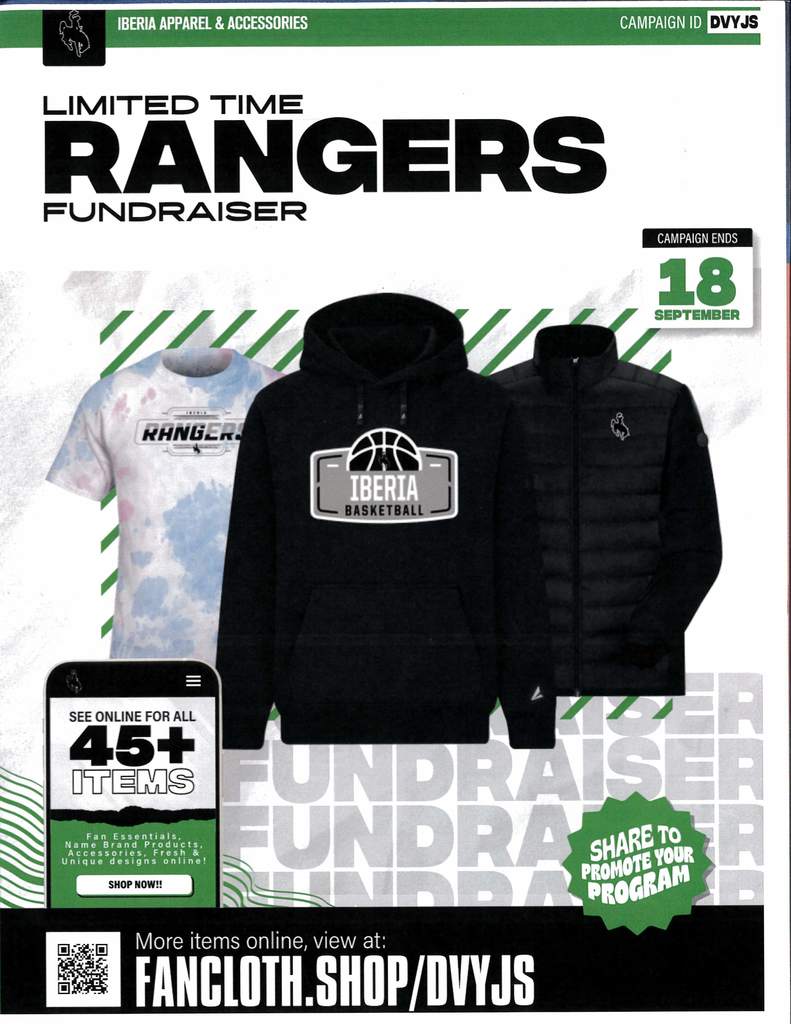 16 - 1 Lady Rangers take the Lady Bears in softball at Richland. Kia hits another homer in this game. Red lights on the scoreboard don't show in picture.

Art to Remember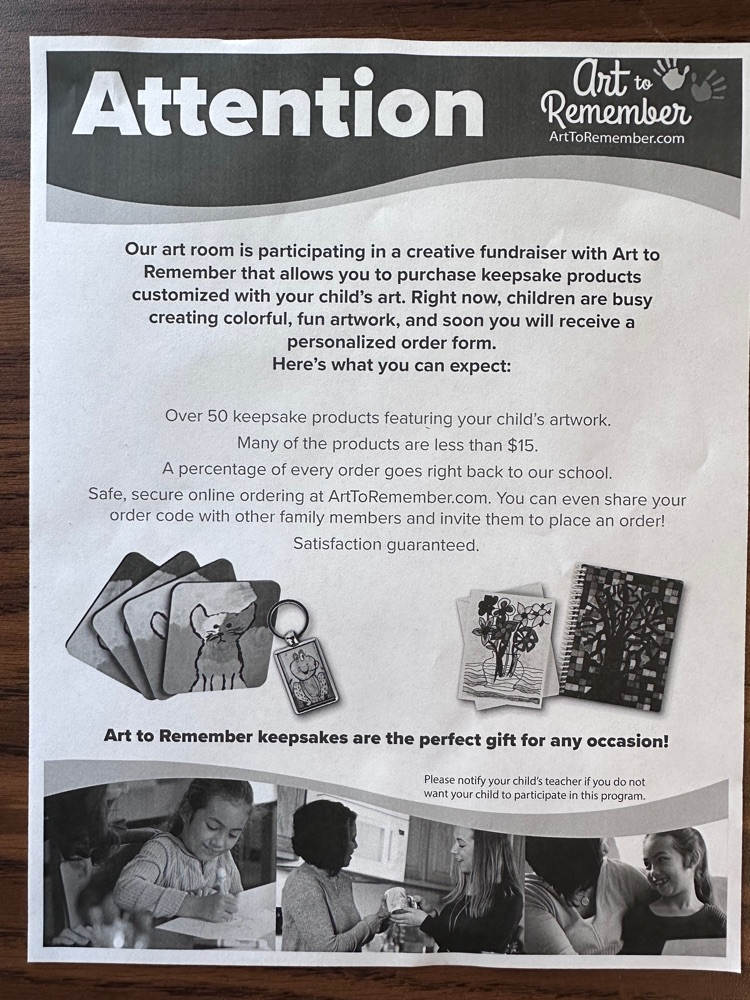 Iberia R-V is currently hiring. Job Positions: Evening Custodial Bus Drivers Coach for High School Assistant Girls Basketball Coach for Spring Golf Substitutes Apply Online At
https://www.iberia.k12.mo.us/page/employment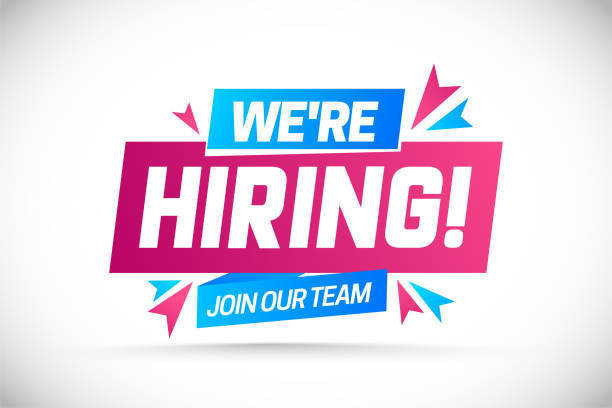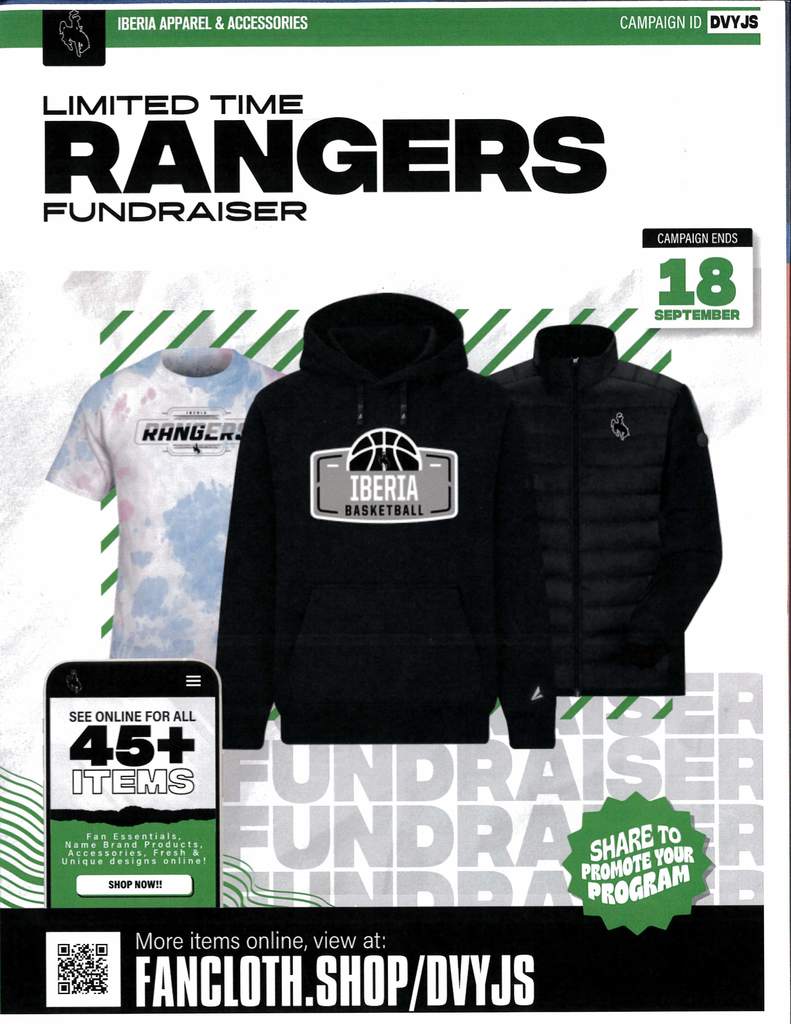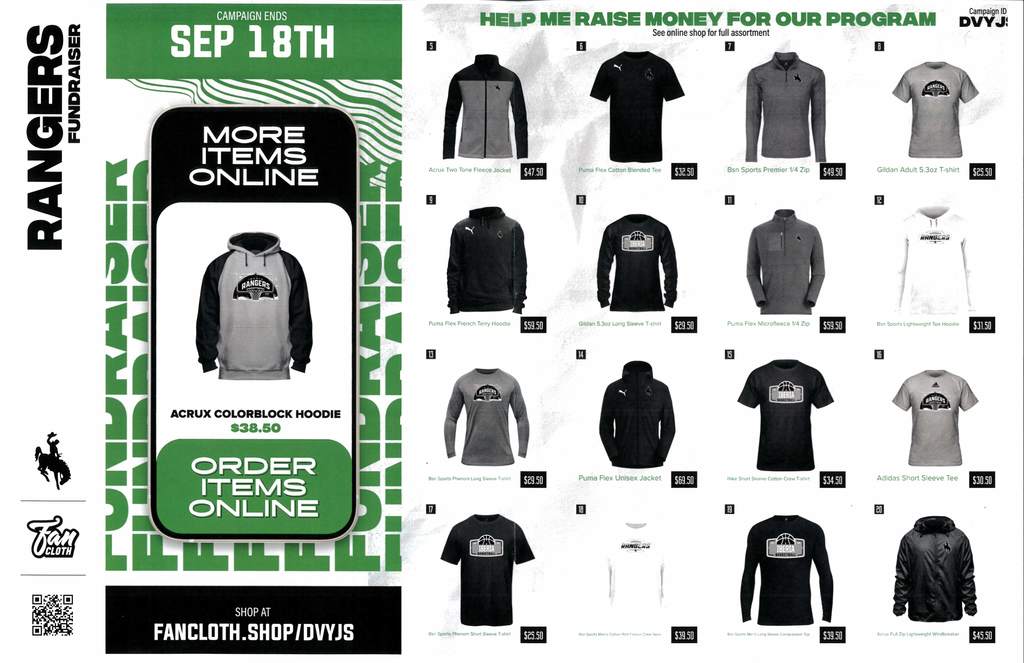 The Lady JH Rangers win 3rd place at the Richland basketball tournament. Way to go ladies!!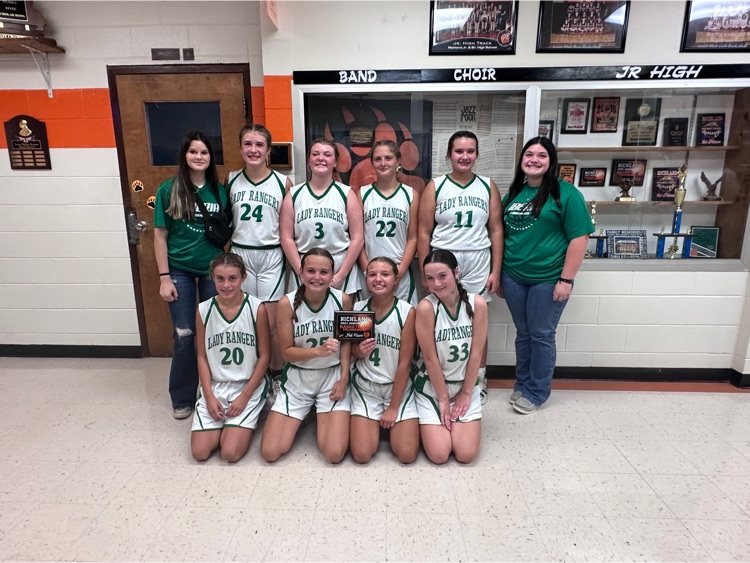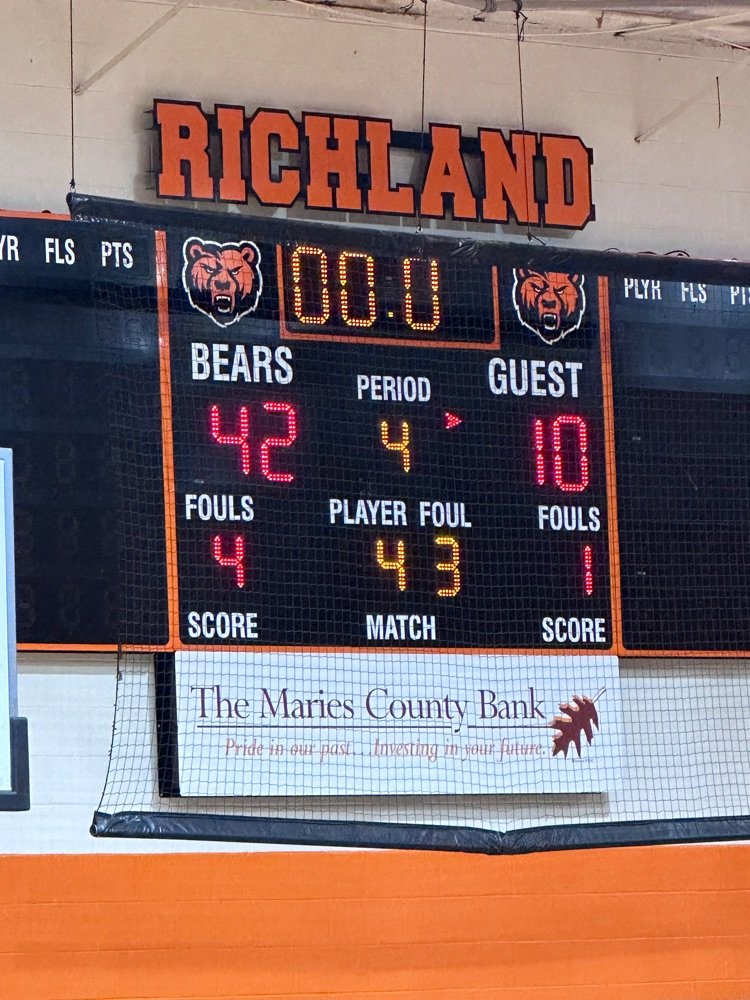 FFA Mums are available for pick up today until 3:00 pm and Tomorrow 2:00 - 4:00 pm.

The Lady JH Rangers fought a tough battle coming up a little short against St. Elizabeth tonight at the Richland basketball tournament. Next game for the ladies is Saturday at 3 pm. Go Rangers!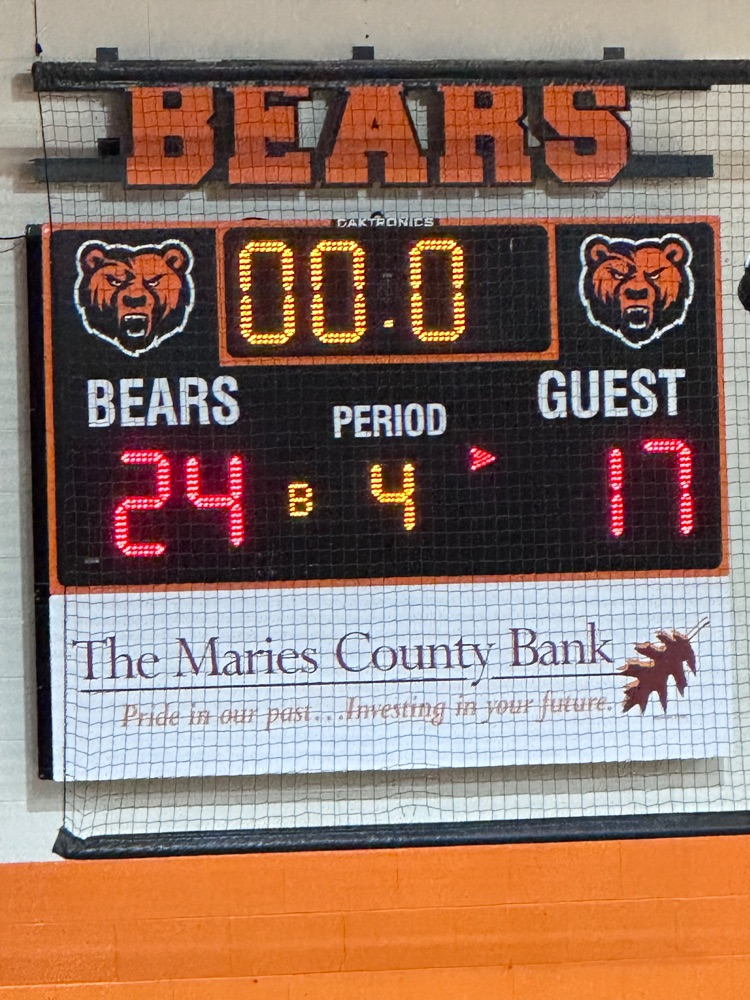 Teachers are learners also. Learning about teaching readers.

JH boys & girls basketball games on Monday; 1/2 B boys game, full game A boys & A girls.

JH Rangers defeat the St. Elizabeth Hornets tonight at the Richland basketball tournament . They will play in the championship on Saturday against the Dixon Bulldogs.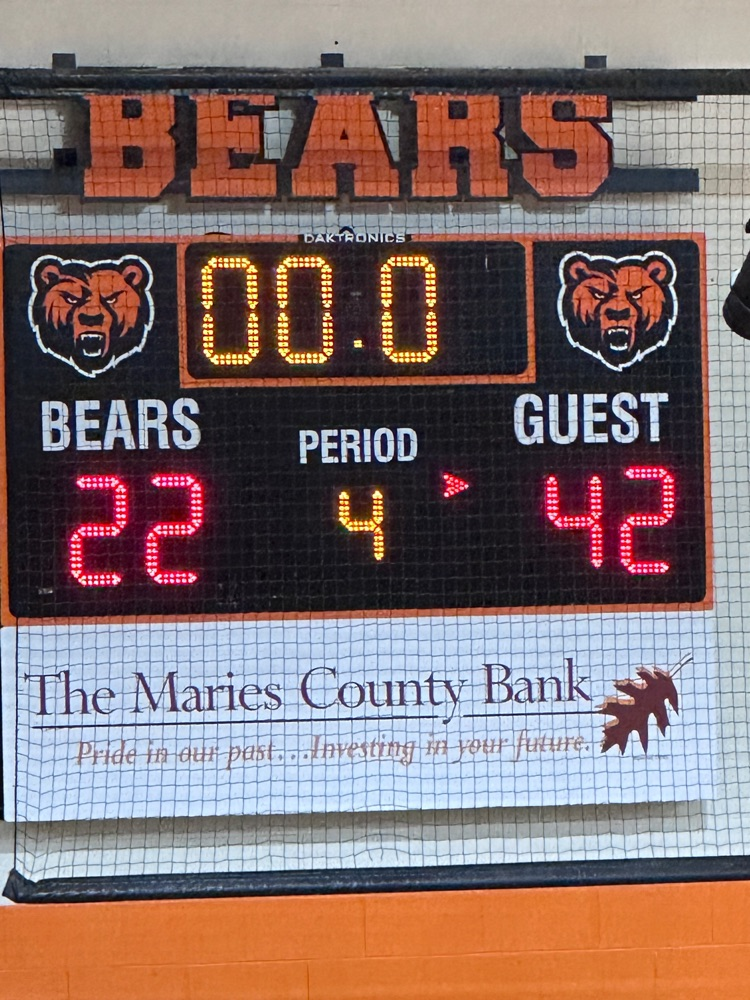 Iberia R-V has its very own app. Open the App Store, search for iberia schools, mo. Get notifications on what we send to Facebook, find the menu, see when upcoming events are happening, and more.


Mrs. Fox's 7th grade Math Academy class enjoyed the opportunity to blow colorful bubbles onto paper. This is the first step in a hands-on circle study project. They also got a chance to burn off some extra energy while their papers dried.