Busy Summer at R-V
Lyndel R Whittle
Thursday, July 26, 2018
Thanks to the passage of a bond issue in 2017, our district has been able to make some much-needed changes to our facilities. This summer, we have had multiple projects underway. The additions and improvements will make us safer and more functional, as well as improving our appearance. Even though we have many projects going on, we are still scheduled to start school on August 16.
One project is an addition to, and complete renovation of, our kitchen. The former kitchen was cramped almost to the point of being unsafe. Additionally, with limited space, we were forced to set up serving lines in the cafeteria, taking away from our seating and making for cramped conditions. The changes make our kitchen safer and easier to use. It also makes it possible for us to eliminate the serving lines in the cafeteria. This has the effect of giving us back a third of our cafeteria space for student seating. This project is entering the final phases, with flooring and painting scheduled for installation next week. While the kitchen may not be 100% complete by the time school starts, we have already made plans for how to feed our kids good meals. We are looking forward to the completion of this project, and the safety and service benefits it will provide.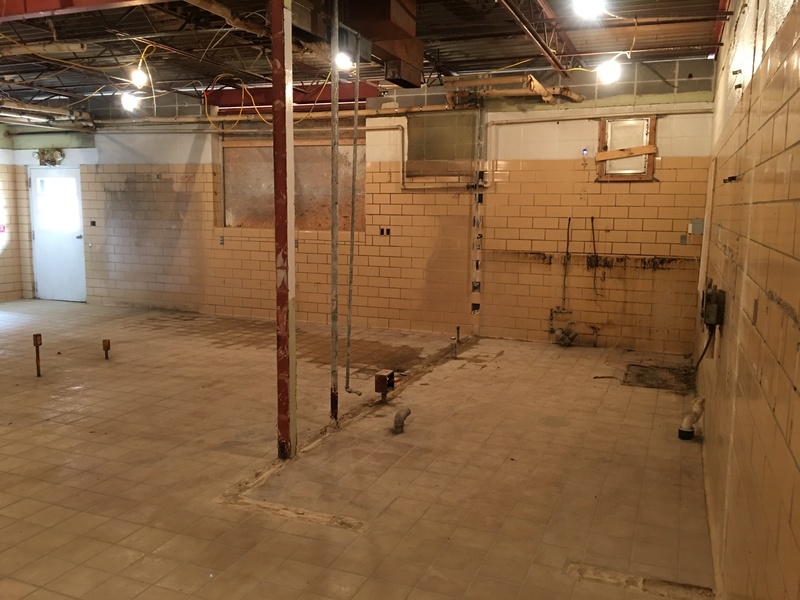 A second set of projects involves classrooms and bathrooms in the elementary, and hallways throughout our main building. We are modifying our classroom doorways with new walls (in the place of glass panels) and doors to make them more secure. The walls are in place now, being finished, with new doors set to arrive soon after the school year starts. We are also installing new sinks and cabinets in most of the elementary building classrooms. Many of our sinks didn't work, and our storage was nothing more than open shelves. These changes fix many of those problems. Next, we are completely remodeling three pairs of restrooms. Over the years, the plumbing had deteriorated to the point it was creating problems. In addition, years of use had impacted how sanitary the restrooms could be, even with thorough cleaning. New epoxy flooring has been installed, with partitions and fixtures to be installed next. Another project is the installation of new ceilings and lighting in the main building hallways. This change has really brightened up our halls and improved our fire safety. Some other smaller changes in this set of projects include a new service window in the high school office and the completion of some electrical work in the elementary. These changes not only make our school safer, but dramatically improve the appearance.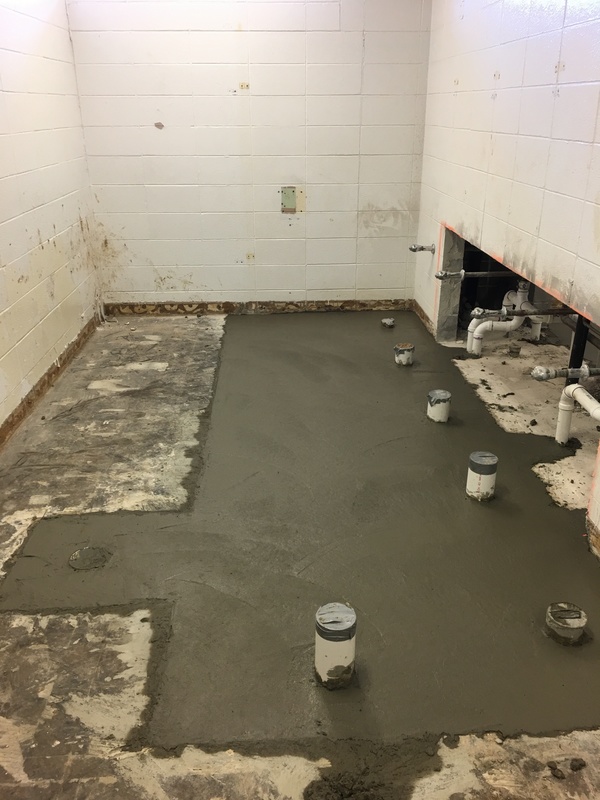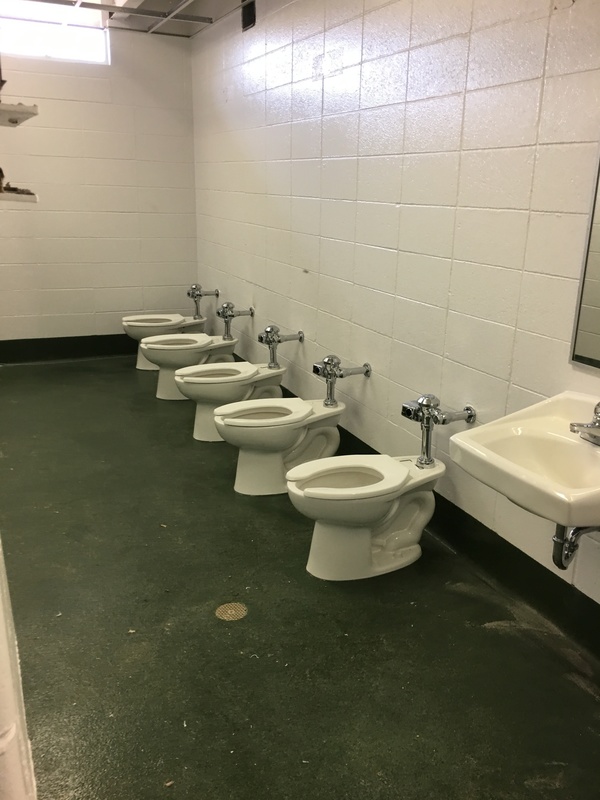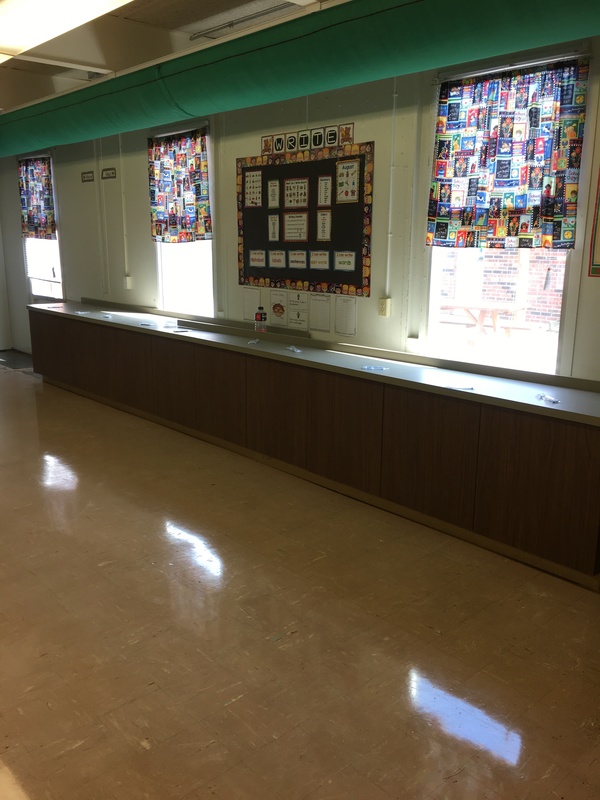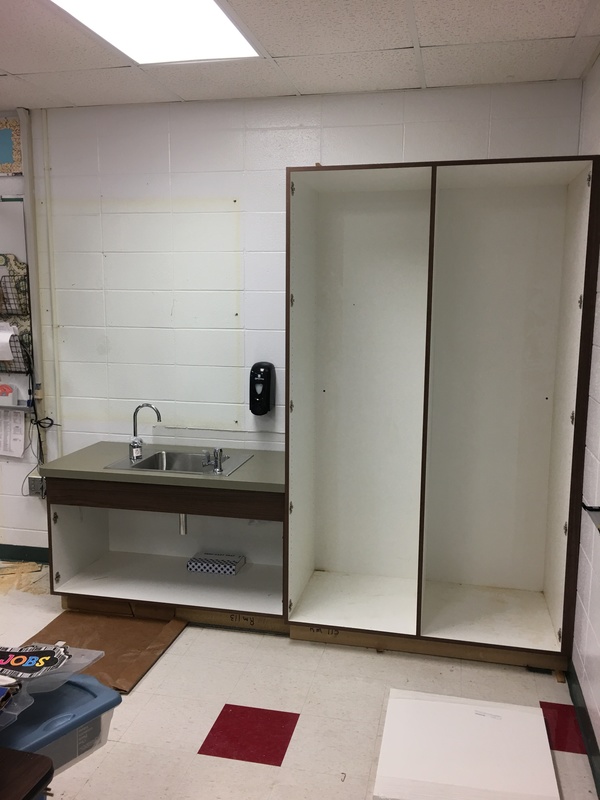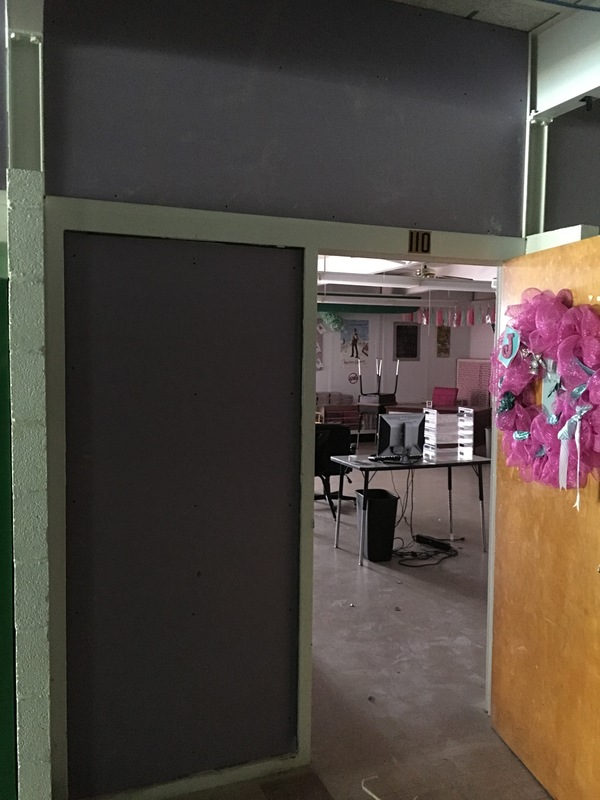 Other projects that are ongoing or scheduled include the construction of a new elementary entrance (including safer doors and a service window), the installation of a new access-control system (making our buildings more secure), improvements to our intercom system (to insure messages can be heard anywhere), and adding ballistic film to many of our doorways (to improve safety). We've also been adding on to our existing camera surveillance system and painting large areas of our exterior and exterior buildings. This is not an exhaustive list – we have other smaller projects planned for completion as well.
We also have some non-construction changes on the way. We will be going to a 1-to-1 setup for computers in grades 3-8. This means each student will have their own Chromebook on which to work. Also, the elementary is continuing their work with balanced literacy, and introducing expanded use of standards-based report cards. Additionally, we will be making some changes to our security procedures in order to make a safer environment for our kids.
We plan to host an open-house once the projects are completed. In the meantime, thank you for your support and patience as we finish projects and institute new safety and security procedures. We want to make our school as safe and as functional as we can. These upgrades and changes contribute a great deal to our students and their safety.